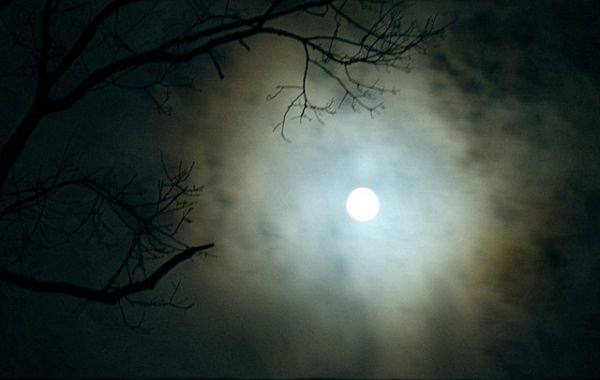 A constable on the night shift radioed his sergeant one night late in August to tell him he was "off up the hills" to investigate a suspicious light coming from the other side of Client Hills, Worcestershire. The light was bright—headlights, he thought—and he made the call expecting to find a couple looking for a place to hook up. (The area is famous for being the local outdoor rendezvous location.)
After climbing for 20 minutes through the hills, the officer was surprised to find no headlights, and in fact, no car. 
"This diligent PC had in fact discovered the moon."
You'll remember that August was a Blue Moon month, and it seems the officer found the month's second full moon hiding behind the hilltops. 
A police source said today: "The officer was a little reluctant to come back on duty the next day.

"He knew he was going to get a ribbing and he's had pictures of werewolves put on his locker by some of the more unforgiving officers.

"It will take a long time for him to live this one down."