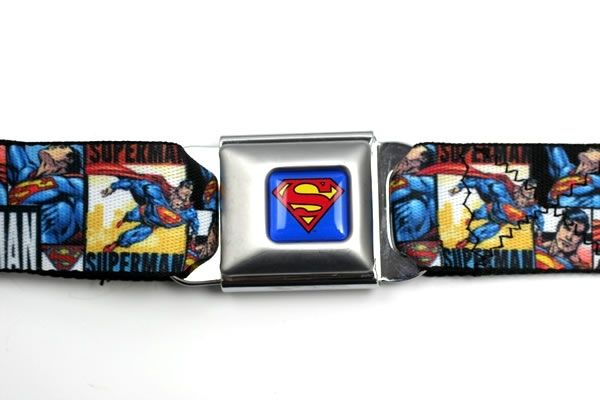 Superman Seatlbelt Belt – $23.95
It's a seatbelt! It's a fashion accessory! Yes, it's the super Superman Seatlbelt Belt from the NeatoShop. This amazing belt is able to keep sagging pants anchored with a single click.  
The Superman Seatlbelt Belt is made of tough nylon webbing and features an authentic seatbelt buckle clasp. This super belt is adjustable and can fit a size 24 inch to 38 inch waist. 
Be sure to check out the NeatoShop for more fantastic Seatbelt Belts and awesome Apparel & Accessories.