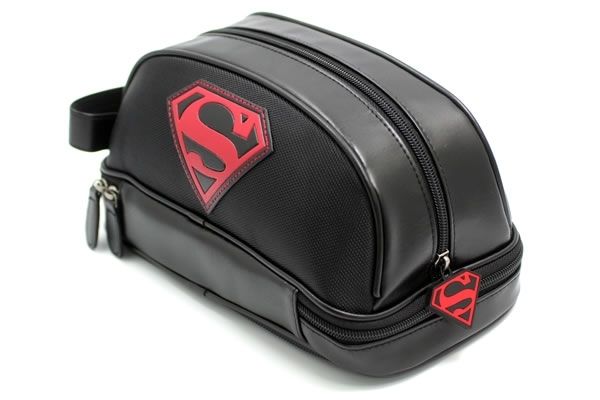 Superman Men's Travel Kit – $29.95
Look up on your screen: It's a bag. It's a case. It's the Superman Men's Travel kit from the NeatoShop. This super travel accessory features two zippered compartments. It is able to carry lots of toiletries in a single bound. 
Batman Men's Travel Kit also available. 
Be sure to check out the NeatoShop for more great Travel Accessories and fantastic Superman items.