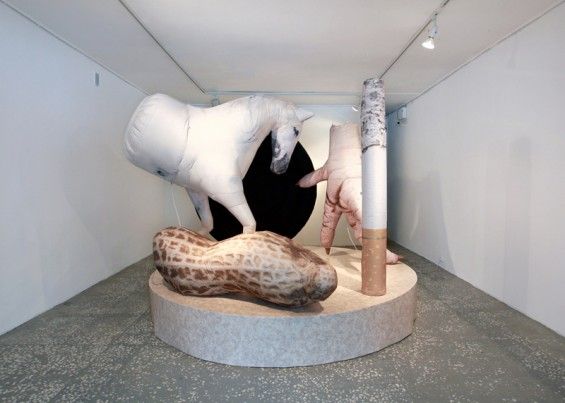 If you like your sculptures ordinarily bizarre then the works of Rachel De Joode should really float your boat.
With unusual arrangements of otherwise mundane objects, Rachel's vision makes the world look like a very strange, and sometimes gross, place to live.
And if you like what her works have to say read on and you'll get the skinny straight from Rachel herself!
Link  –via Beautiful/Decay