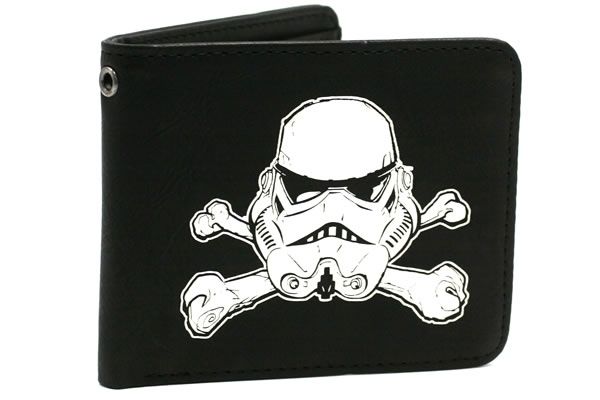 Stormtrooper Crossbones Bifold Wallet – $19.95
Is your wallet failing you? Forget replacing it with a clone. Upgrade it to the Stormtrooper Crossbones BiFold Wallet from the NeatoShop. This powerful men's wallet is made of soft vinyl and features a stormtrooper graphic. 
Be sure to check out the NeatoShop for more fantastic Star Wars items.