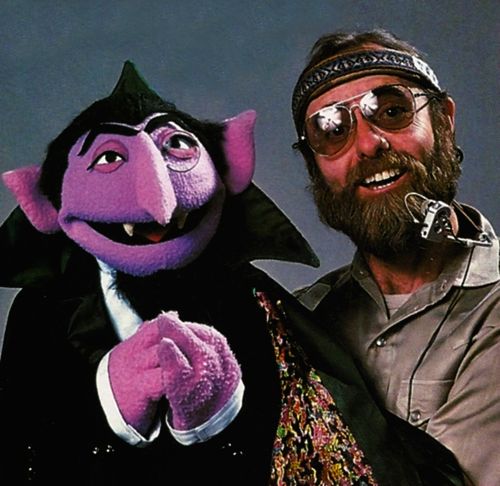 Jerry Nelson, one of the original Muppeteers, died last night after a battle with cancer. Nelson was already a professional puppeteer when Jim Henson hired him to fill in while Frank Oz served in the military in the 1960s. Although his Muppet credits are numerous, Nelson was best known as The Count.
With the exception of the Count, his characters were never quite as huge as the Kermits or Miss Piggys or Elmos of the world.  But Muppet fans know how many terrific and lovable characters he played — Herry Monster, Biff, Floyd, Dr. Strangepork, Gobo Fraggle, Pa Gorg, the Trash Heap — and Jerry was always the perfect guy for any one-shot character, be it a Whatnot, an Anything Muppet, a monster, a Frackle, or a shoddily constructed ventriloquist's dummy. I imagine anyone who's ever gone through the process of ascending from casual Muppet fan to major geek has had the experience of realizing just how many hundreds (thousands?) of characters Jerry played, and being amazed by it. (Just check out the "puppeteer credits" of his Muppet Wiki page for further proof.)

Jerry had the most perfect announcer voice a TV series could ask for, and it was put to good use on The Muppet Show, in "Pigs in Space," "Veterinarian's Hospital," "Bear on Patrol," and even Elmo's World.
Nelson was 78. That's 78. Seventy-eight years old. Link -via reddit