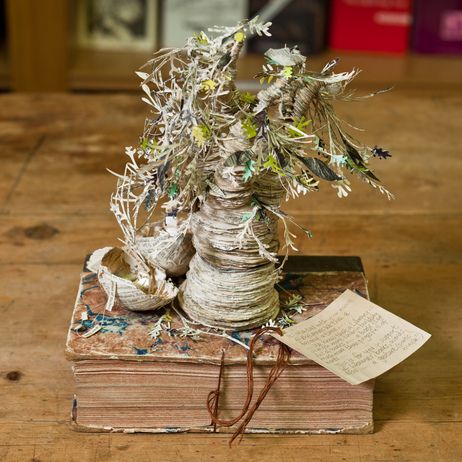 An anonymous sculptor/book lover has been leaving beautiful paper sculptures in libraries across Scotland, accompanied by notes that reveal the artist's love for libraries.
When the identity of the artist/donor was sought, and presumably found, the Edinburgh Evening News took a poll to find out whether or not the artist's identity should be revealed.
The people voted "We Don't Want To Know", and this lovely little library mystery was left unsolved, much to everyone's delight!