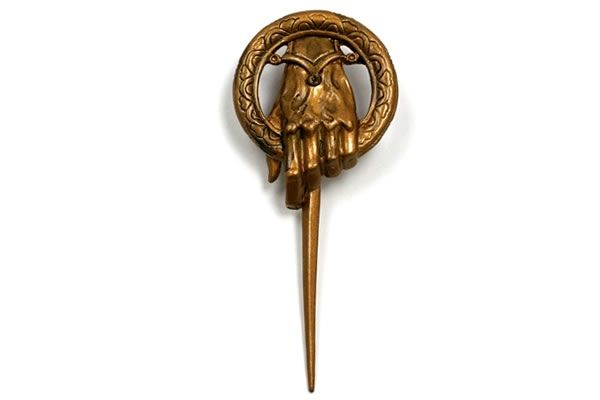 Hand of the King Pin – $12.95
Attention Game of Thrones fans! Behold the Hand of the King Pin from the NeatoShop. This beautiful prop replica is made of metal and colored to look like aged gold. Are you ready for the authority and responsibility of the pin? 
Be sure to check the NeatoShop for more New items.