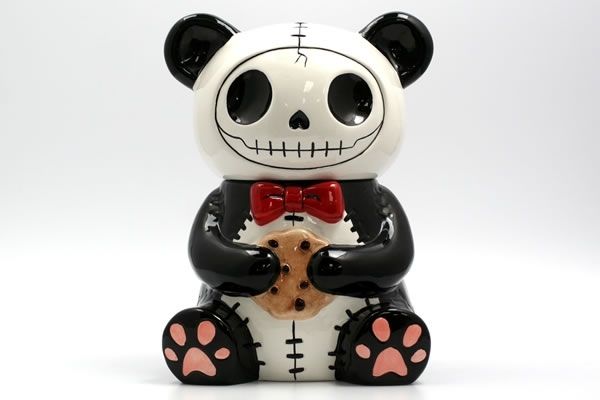 Furrybones Pandie Cookie Jar – $39.95
Are your homemade cookies just to die for? Store them in the drop dead adorable Furrybones Pandie Cookie Jar from the NeatoShop. This deliciously fun container is made of ceramic. It makes the perfect countertop accessory for any frighteningly good (or bad) baker.
Be sure to check out the NeatoShop for more fantastic Cookie Jars and adorable Furrybones items.