The kids lucky enough to've received these Halloween bento boxes probably didn't appreciate the fact that they're beautiful works of food art, or how much time and energy was spent creating each one, but at least we get to enjoy the pictures taken before they were gobbled up!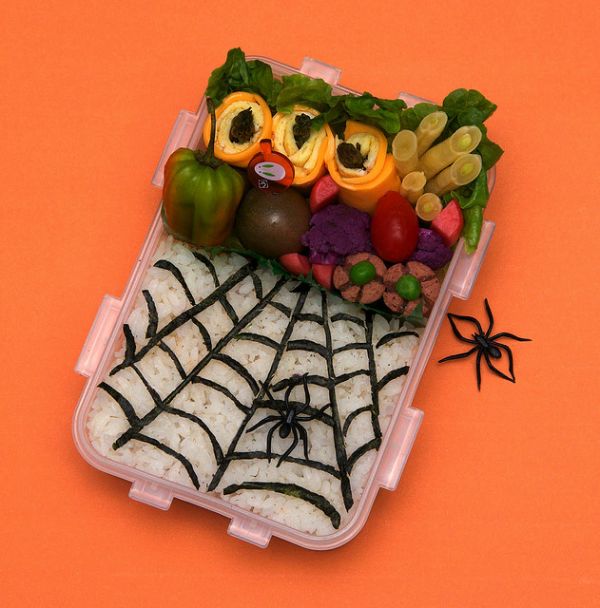 Photo: gamene/Flickr
Seaweed spider webs add an illustrative flair to this bento, which also features asparagus tips wrapped in egg and cheese, some colorful veggies, pickled radish quarters, hot dog flowers with pea centers and a plastic spider ring to wear after lunch.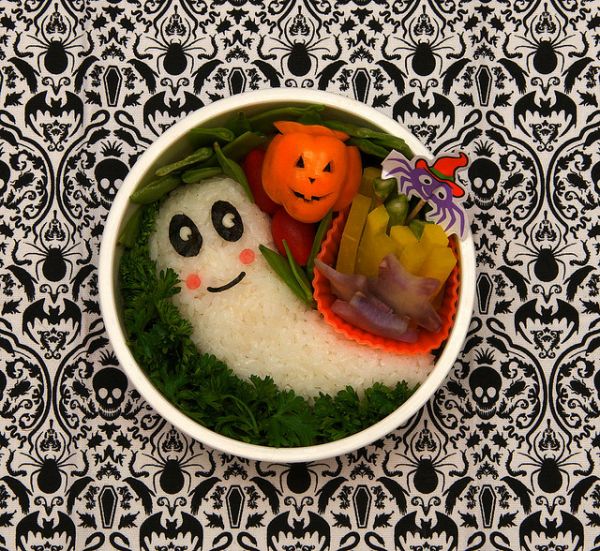 Photo: gamene/Flickr
Spooky rice ghost accompanied by jack-o-lantern pepper and some colorful pickled veggies, a small yet impeccably arranged lunch bowl sure to squeeze a smile out of even the harshest critic.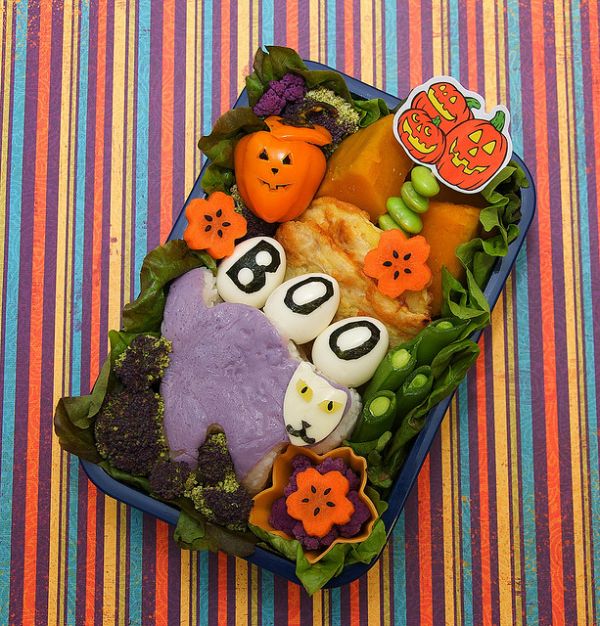 Photo: gamene/Flickr
This glorious bento box features quail eggs, fried pajun (Korean pancakes), jack-o-lantern pepper and a cute kittie made out of salmon-and-wasabi mayo onigiri over steamed rice. Looks purr-fect!
Have A Happy Bento Halloween!