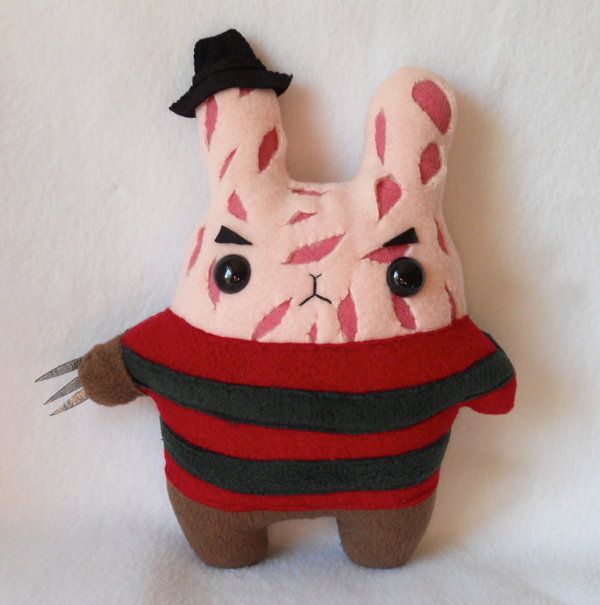 One two bunny's coming for you.
Three, four better lock his door.
Five, six grab some carrot sticks.
Seven, Eight better stay up late.
Nine, Ten never hop again.
Michelle Coffee made this plush that will hopefully inspire the creation of a children's version of A Nightmare on Elm Street.
Link -via Super Punch