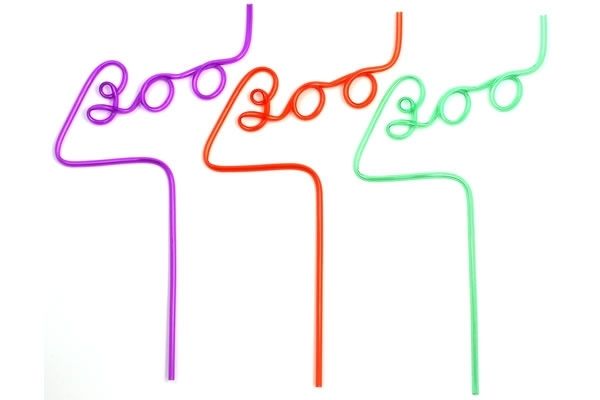 Boo Spooky Straws – $2.95 (sold individually)
Halloween is coming! Are you on the hunt for some frightfully fabulous Halloween Entertaining items? You need the Boo Spooky Straws from the NeatoShop. These delightful straws are shaped like the word Boo. Hurry! Get some today before they are all sucked up. 
Boo Spooky Straws are available in Purple, Orange, and Green. Buy one or buy them all. 
Be sure to check out the NeatoShop for more great Halloween items!