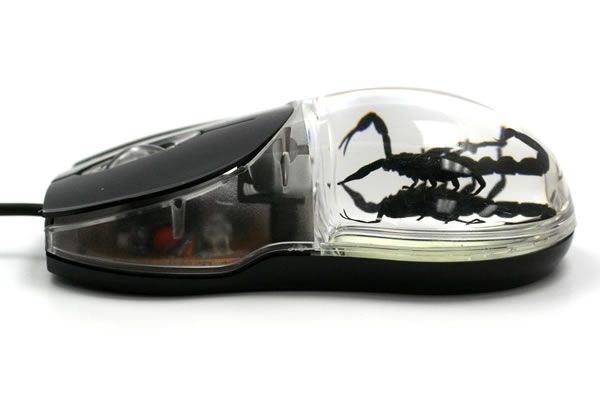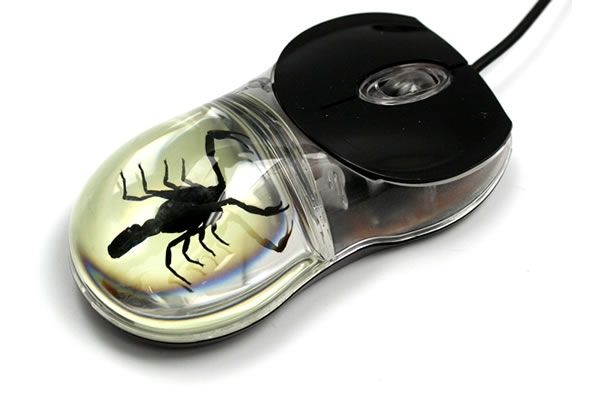 Black Scorpion Computer Mouse – $19.95
Looking for a way to keep people from touching your precious computer? You need the Black Scorpion Computer Mouse from the NeatoShop. This frighteningly fabulous computer mouse contains a real black scorpion encased in Lucite. The squeamish will think twice about playing with your toys. 
Green Rose Chafer Beetle Computer Mouse and Wolf Spider Computer Mouse also available. 
Be sure to check out the NeatoShop for more strange and wonderful Computer Gadgets & Accessories.