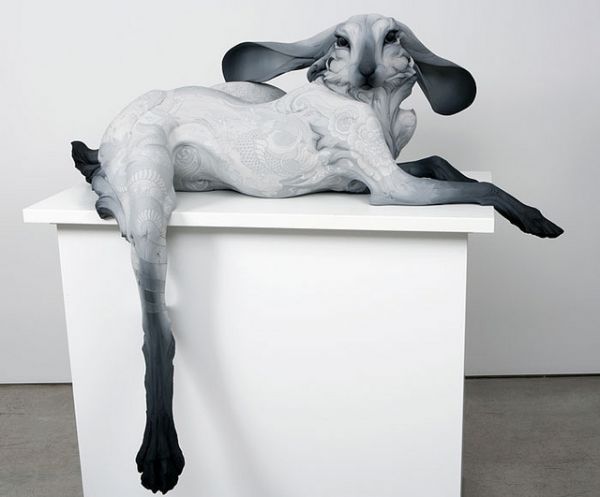 I really like the look of these savage animal sculptures by Beth Cavener Stichter.
Their rough clay finish makes the critters look as if they've just come into creation and have yet to have their forms polished and smoothed out.
They're part of her new series entitled Come Undone, a series full of raw texture and majestic natural beauty.
Link  –via Hi Fructose