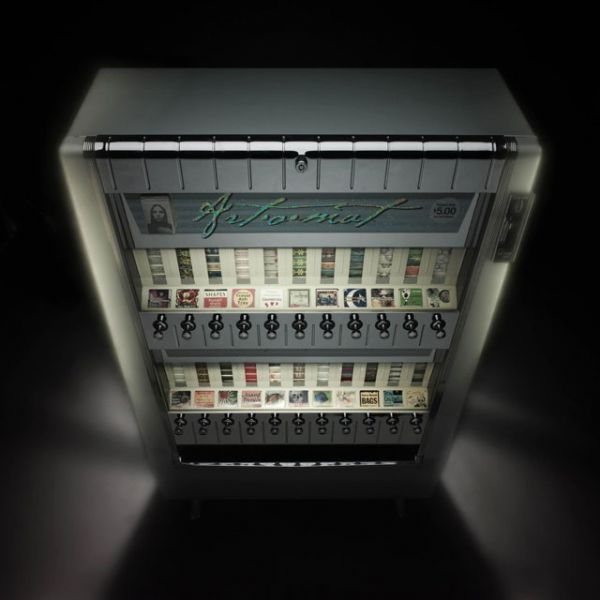 Once upon a time you dropped your money in the slot and pulled for a pack of cigarettes, now these renovated cig machines dole out miniature works of art.
They've been converted by Clark Whittington, of Artists-In-Cellophane out of North Carolina, since 1997, and I hope one makes its way to one of my neighborhood bars!
The "smoke 'em if you got 'em" days may be long gone, but these diner and barroom fixtures live on.
Link  –via Laughing Squid