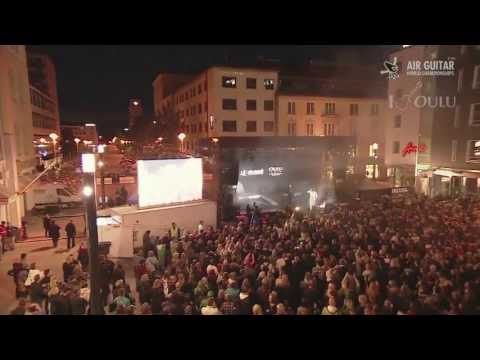 Now that we're done with the Olympic Games, we can finally focus on the
important thing: the 2012 Air
Guitar World Championships in Oulu, Finland. American (USA! USA!)
Justin "Nordic Thunder" Howard won gold, edging out fellow countryman
Matt "Airistotle" Burns who won silver.
Hit play or go to Link [YouTube]
to admire his skillz.