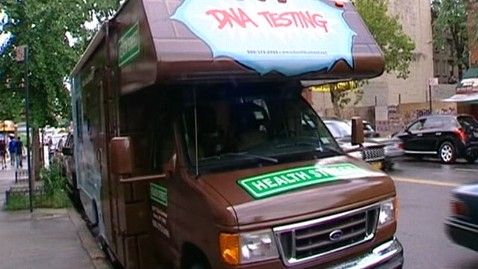 Do you have a paternity testing emergency? Well, then, good news! There's a mobile clinic in New York City that offers DNA matching tests:
In what may be a first anywhere, a "Who's Your Daddy" truck is cruising New York City selling DNA tests to people who want to confirm their child's paternity or even whether their parents are biologically related to them.

The brown and white RV, which is bedecked in eye catching signs advertising its services, is more than just a moving billboard, according to driver and operator Jared Rosenthal. "The RV is set up to be a drug testing clinic and a DNA testing clinic," he told ABC News. "It's essentially a mobile office so while we're working people will walk up and ask questions and sometimes even take a test right on board."
Watch a video at the link.
Link -via Marginal Revolution | Photo WABC