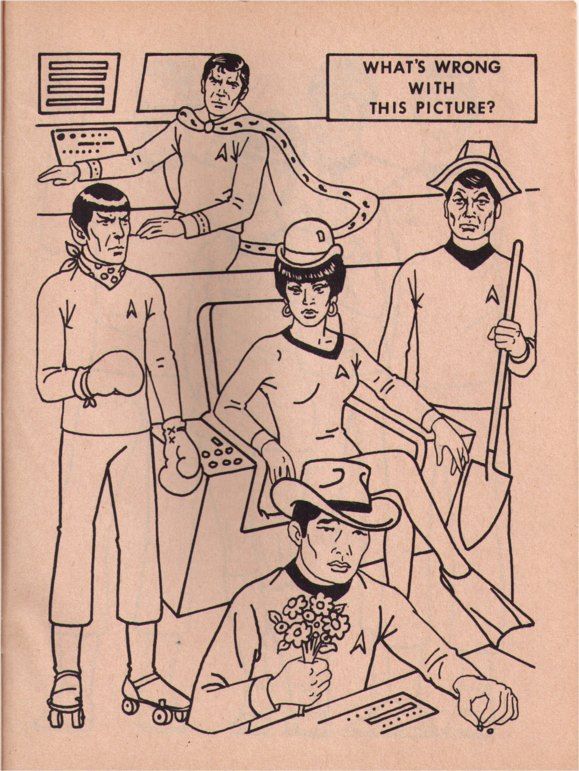 Greg Allen found this old coloring and activity book that dates back to the first movie in 1979. Can you spot all of the things wrong with this picture? You can find the answers after the jump
1. Actor Jimmy Doohan lost the middle finger of his right hand during World War II, but this image shows him with it intact.
2. The back to the captain's chair is too high.
3. Sulu's body wasn't severed below the waist until the sixth movie.