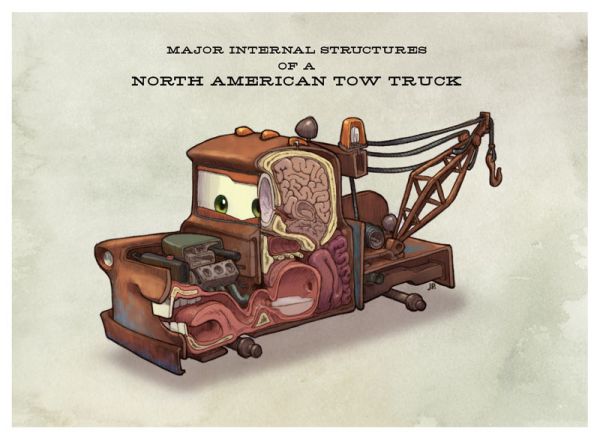 These fun Pixar's Cars themed internal anatomy illustrations are by Jake Parker, and I think they just made the whole talking car thing a bit creepier.
Jake's illustrations have come a long way from their humble beginnings back in 2008 (link below), and I hope he creates one of these cool diagram for every character.
One question comes to mind when I look at these drawings- do the dealerships scoop the brains out of the vehicles before they sell them, or is that procedure dealt with at the factory?
(previously on Neatorama-Dissecting Lightning McQueen of Pixar's Cars)