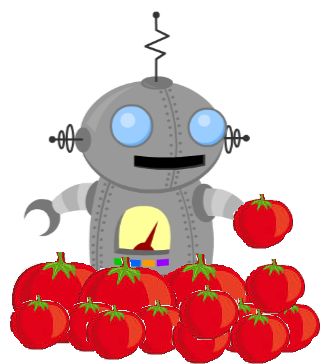 Hi Neatoramanauts! This past week I've been up to my elbows in tomatoes and beans, putting them up for the winter. I've also been in discussion about new and expanded features coming soon to Neatorama. No, I can't tell you just yet, but we are working on ways to make Neatorama the best ever. Rommel deserves a pat on the back as he's been very busy chasing down and fixing the bugs in the new system, which pop up during relaunches no matter how well you think you've prepared. Next, we've got a list of real work for him. Our focus is on content and usability. We want to make Neatorama is pleasure for the reader in as many ways as we can, and we are always glad to hear your thoughts and suggestions. And in case you've missed any, here are the feature stories we published this past week:
Alex and Tiffany's oldest child is a first-grader now. I remember when she was born. Tiffany wrote up the experience in Show And Tell: F is For First Grade at NeatoBambino.
John Farrier, who is a reference librarian, gave us A Professional Assessment of Twilight Sparkle as a Librarian. Even if you don't follow My Little Pony, the article told us a lot about how real librarians go about their work.
Thursday was the 35th anniversary of the death of Elvis Presley, so Eddie Deezen wrote The Song Elvis Presley Recorded in the Dark to mark the occasion.
Jill harness brought us Five Fortunes Found at Thrift Shops.
The History of Surfing came from Uncle John's Bathroom Reader.
The Lady and the Bug was a silly poetic contribution of The Annals of Improbable Research.
And mental_floss magazine gave us Pythagoras: World's Nerdiest Cult Leader.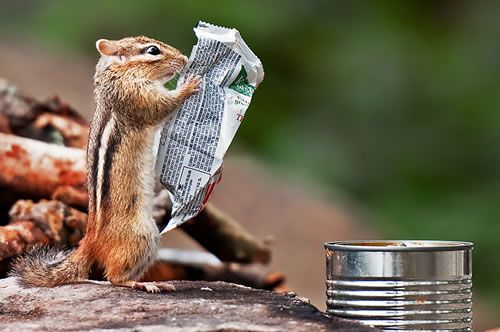 The Caption Contest featuring a reading chipmunk was a lot of fun, and then it got delayed by the move to the new site. But we finally announced the winners this week. Congratulations to Bearfoot, Bunny, and Meghan!
In the What Is It? game this week, the pictured object is the first U.S. patented ice pick, number 15,483. The very first commenter, Galen, knew the answer, and wins a t-shirt! The funniest answer came from pismonque, who guessed it to be the "original Shake Weight, quite popular in the 19th century until someone put his eye out" (which barely beat out "binary abacus," also from pismonque). So pismonque wins a t-shirt from the NeatoShop! Thanks to everyone who played this week. Find out the answers to all this week's mystery items at the What Is It? blog.
If you haven't yet registered your Neatorama account, go and ahead and do it now, so you'll be ready to participate in upcoming gveaways and win great prizes from the NeatoShop! Then you'll be ready to participate in comment discussions as well as giveaways. When you register, go ahead and put something on your profile page; it's not mandatory, but you might want to tell what makes you stand out from the other Neatoramanauts. You can even have a discussion on your profile page!
The non-contest post with the most comments this week was How Is The New Neatorama Doing So Far? We heard about issues with using the new site and were able to address most of them. If you are having any problems, you can still leave comments there, or here, too. In second place was the discussion on A Professional Assessment of Twilight Sparkle as a Librarian, which was starkly divided between My Little Pony fans and librarians. Coming in third was Should Mentally Disabled People Hold Political Offices? You can still get in on those discussions. When you open the comments section, replies to comments are nested under the comment being responded to, and you can access those by hitting the + sign where it says "replies." You can also reply to existing comments, or start a new thread.
Remember, there's a lot more to Neatorama than what you see on the main page. There's plenty of new items this week at NeatoBambino. You'll also find more content, discussions, and treats on our social network pages at Facebook, G+, and Twitter. Oh yes, there's also the NeatoShop, where you'll find new stuff coming in all the time. Have a great weekend!