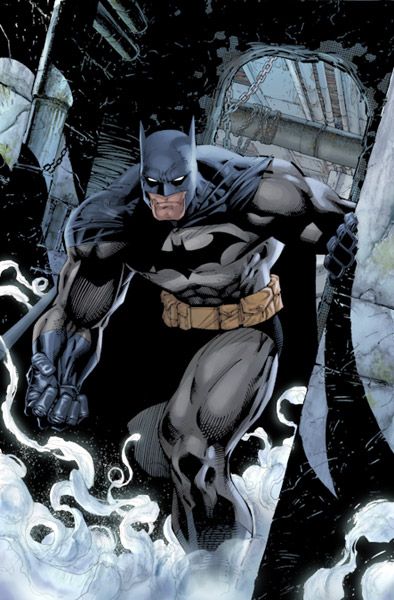 Do you feel more confident and powerful after watching a superhero movie? Researchers led by Ariana Young of the University of Buffalo studied this emotional effect. They asked 98 young men how they felt about Batman and Spider-Man and showed them pictures of the heroes, depicted with variously muscular or normal physiques.
Researchers then asked the young men to rate their own physiques and demonstrate their strength:
Those who felt no emotional connection the hero in question gave lower ratings to their own bodies after seeing the image of a muscular Batman or Spider-Man. They apparently compared their own bodies to those of the fictional character and judged themselves as lacking.

This effect vanished when the participant felt an emotional link with the superhero. Rather than seeing themselves as less than their brawny hero, they apparently adopted his manly aura.

What's more, those who identified with a particular superhero, and saw the muscular version of the character, exhibited greater strength on the hand-grip test than their fellow devotees who either (a) viewed the non-muscular image, or (b) viewed the muscular image of the alternate hero. Seeing the figure they identify with as strapping inspired them to their own feat of strength.

In the researchers' words, this suggests "one possible explanation for the overwhelming popularity of superheroes in our society is that, for some men, they may fulfill an important psychological function: making them feel better about their bodies."
Link -via Marginal Revolution | Image: DC Comics