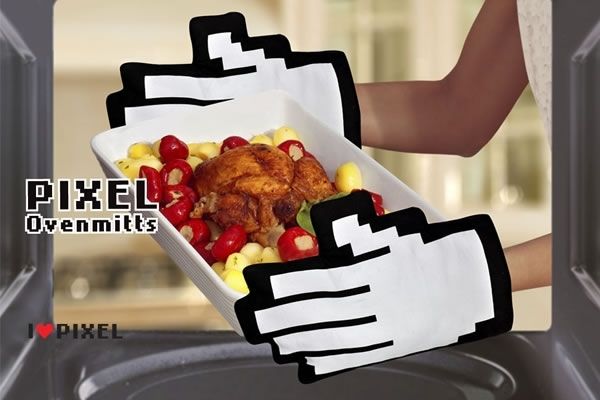 Pixel Oven Mitts – $14.95
Do you need every bit of help that you can get in the kitchen? Stop using potholders that are out of life and get the the Pixel Oven Mitts from the NeatoShop. This set of 2 pixel hand potholders are really handy for taking your home cooked meals to the next level. They really encourage you to jump into cooking and think outside of the culinary question box.  
Be sure to check out the NeatoShp for more great Potholders!