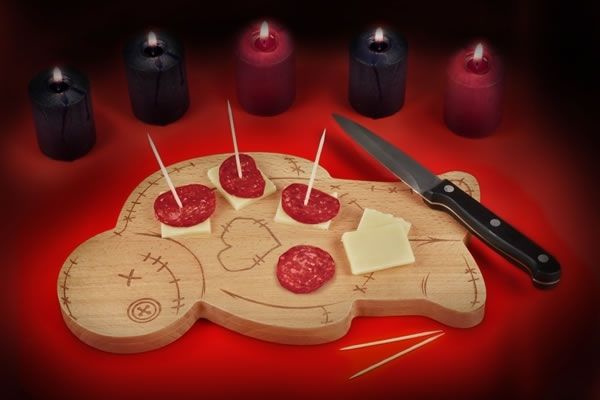 Ouch! Cutting Board – $24.95
Feeling the need to seek a little magical revenge on someone? You need the Ouch! Cutting Board from the NeatoShop. This deliciously fun beechwood cutting board is designed to look like a voodoo doll. It includes built-in knife storage and a "backstabbing" knife.
Be sure to check out the NeatoShop for more spellbinding Kitchen Stuff.