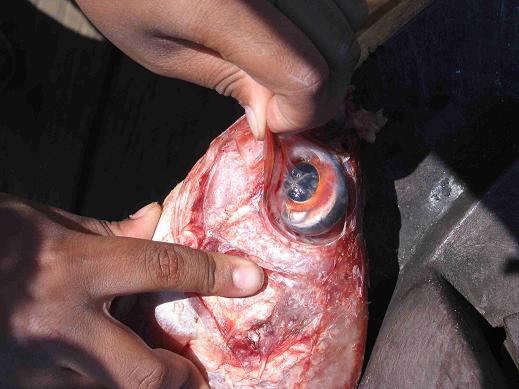 I found the pics I took of an orange roughie
that was left on the wharf for use as bait.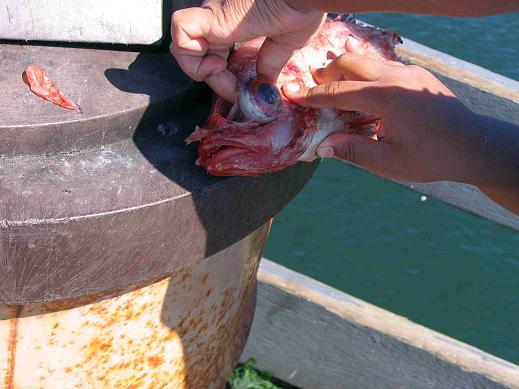 My boys decided to use it for a science investigation instead.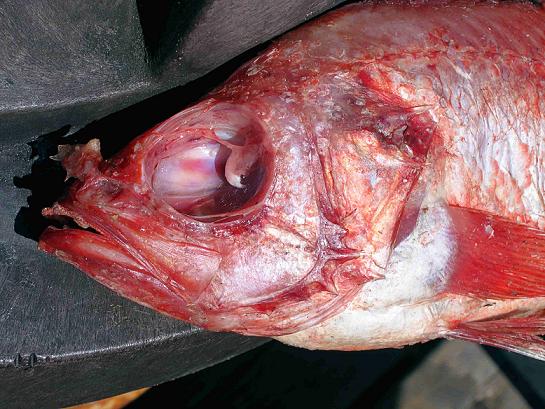 I must admit that it is interesting to see what's behind . . .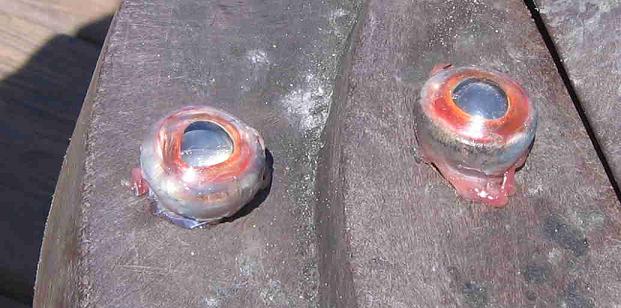 the eyes with that foggy and vacant stare.
The only answer to that is to get to the
bottom of what an eyeball is anyway . . .