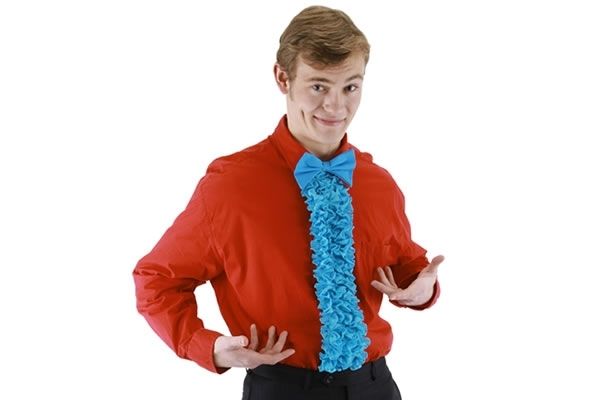 Insta-Tux – $14.95
Be prepared for any formal occasion with the Insta-Tux from the NeatoShop. This fantastic kit includes a ruffled shirt front and matching bow tie. The ruffled shirt front easy attaches to any button down shirt. It is perfect for clowning around or celebrating a formal occasion. 
The Insta-Tux is available in Green, Light Blue, Orange, and Red. Get one or get them all. 
Be sure to check out the NeatoShop for more great Halloween items!