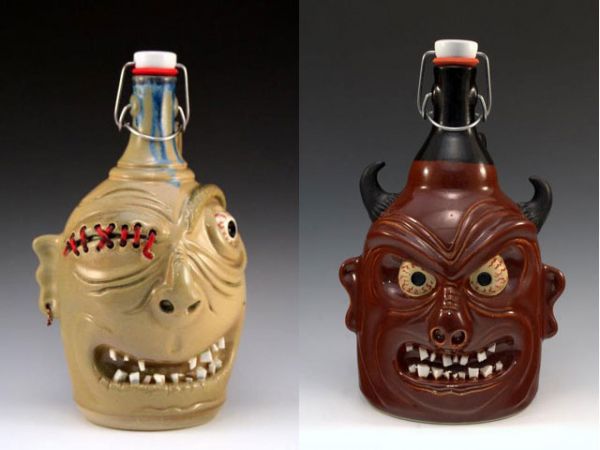 These amazing ceramic growlers are made by Montana based company Carlburg Pottery, and they're sure to appeal to beer lovers worldwide.
Each growler is a one-of-a-kind custom ceramic creation, so you'll never get caught with the same growler as someone else when you arrive at your local brewery.
And when you're done getting your drink on you have an amazing work of art to place on your shelf until the next beer fest!
Link  –via Laughing Squid