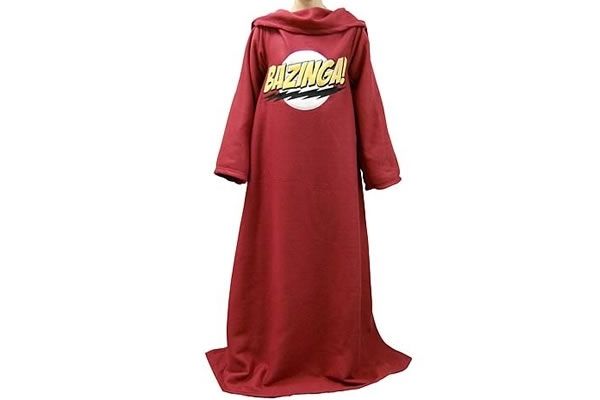 Bazinga Snuggler – $29.95
Attention The Big Bang Theory fans! Are you looking for a great way to curl up on the couch and watch your favorite television show? You need the Bazinga Snuggler from the NeatoShop. This fantastic "Comfortability Cloak" is perfect for a glorious geek night in. 
Soft Kitty Snuggler also available. 
Be sure to check out the NeatoShop for more The Big Bang Theory items!