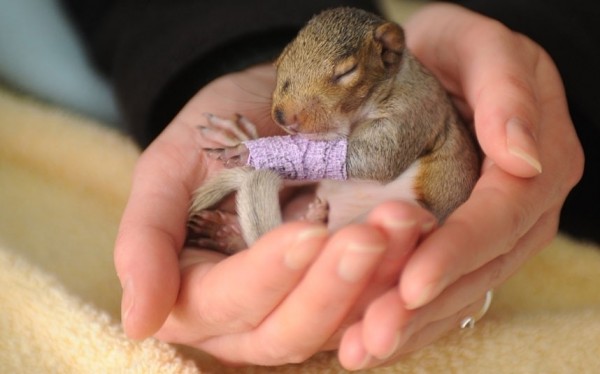 Violet is just under three weeks old. She was separated from her
mother and injured her leg when her nest was accidentally
dislodged from a tree.
Fortunately, she was spotted right away and received proper medical
care, including her teeny tiny purple cast. She is expected to make a
full recovery.
Picture: Tim Goode/Solent News & Photo Agency.
via That Cute Site