These two albino pythons happened upon my screen in close succession which made me think they wanted to be posted. After three tries (and umpteen billion interruptions from three pre-teens anxious about starting school in a little over a
week
) at posting this I was beginning to think they
didn't
want to be posted!
Here goes:
90in9 brings us this great image: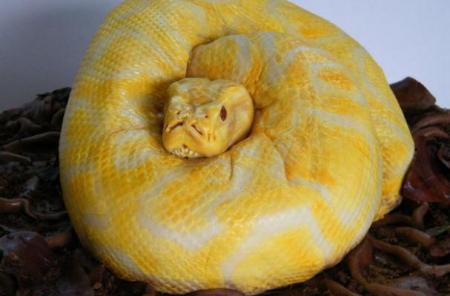 and from Jokeroo: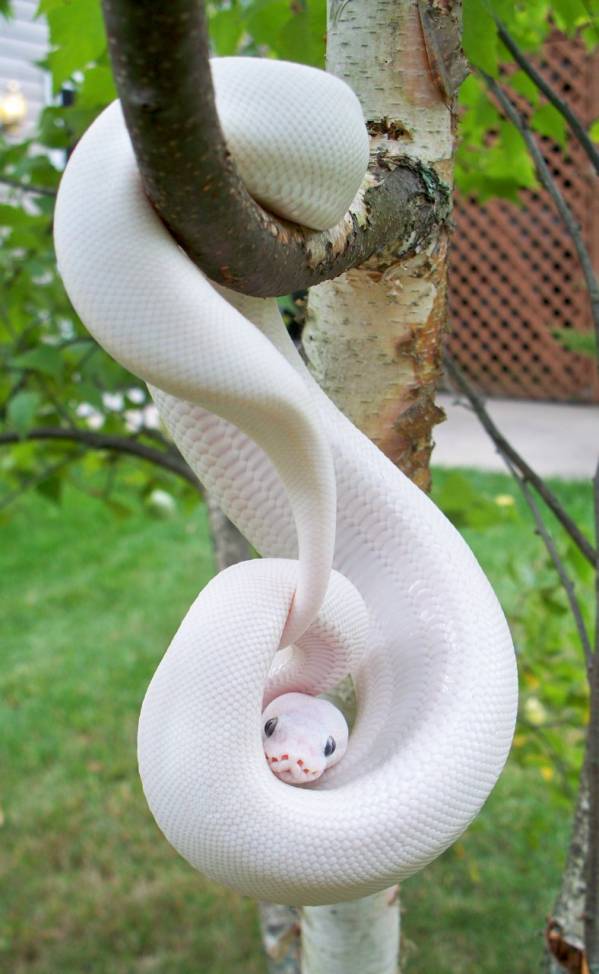 Now for the punchline:
The first image from 90in9 is really a BIRTHDAY CAKE!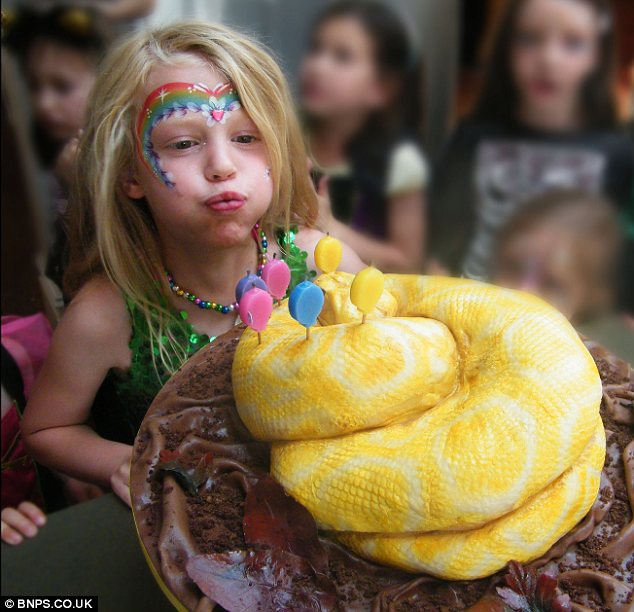 Quote:
---
According to The Daily Mail, this Burmese Python confection was baked by a Brit whose 6-year-old wanted an extra scary cake for her birthday. It doesn't say exactly how she did it, though she used white chocolate fondant for the "skin".
---
All in all, I think this one was worth the wait . . .