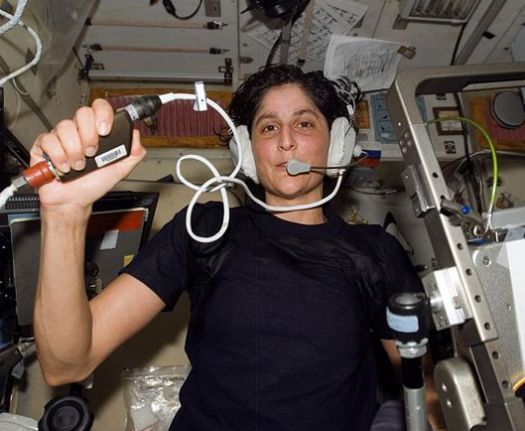 Capt. Sunita Williams, the commander of the International Space Station, recently completed the first ever triathlon in space:
Williams, 46, competed in the Malibu triathlon using equipment on board the ISS. She used the station's exercise bike, treadmill and a resistive exercise machine, which basically works like a weight-lifting machine but in weightlessness. This helped her simulate the type of workout she'd get in a half-mile ocean swim, according to Florida Today.

"My watch says 1:48:43 for the three events and the transitions," Williams told Mission Control after her workouts.
At the link, you can watch a video of her performing the exercises.
Link | Photo: NASA